WELCOME TO BRINGING IN THE GREEN
We create customizable marketing and sales solutions to meet business objectives with a reasonable investment that ultimately pays for itself.
Bringing In The Green's goal is to do just that, generate revenue for small to medium-sized businesses. We work with a variety of business categories and seek to fill gaps within an existing marketing or sales department.
Questions we ask our potential clients include:
• What are the marketing initiatives you've always wanted to implement but never found the time or resources to launch?
• Are you generating the maximum number of positive customer reviews to both gauge the satisfaction of your customers AND ensure future customers?
• Do you feel confident your existing customer base will return to you every time a new need arises?
• Would you love to initiate a new sales initiative or revenue stream, but don't have the resources to research, network appropriately or even prospect?
• When was the last time you conducted a true public relations campaign?
• Last, but certainly not least, is hiring a full-time marketing director or additional marketing staff simply not in the payroll budget at this time?
If you've answered yes to one or more of these questions, then a partnership with Bringing In The Green is worth exploring.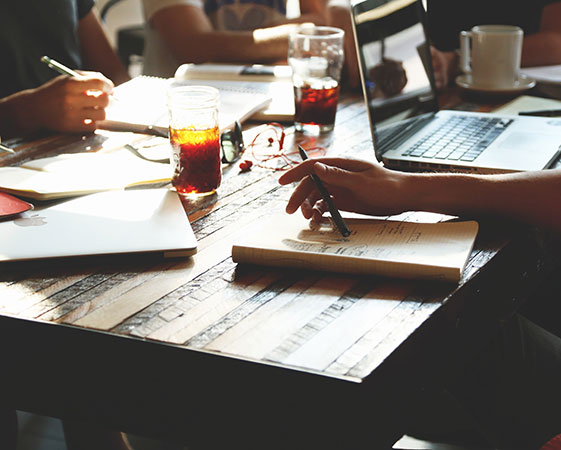 DEBBIE GREEN
PRESIDENT AND CEO
Debbie Green is a dynamic sales and marketing professional with over twenty years experience in media sales, management, developing and implementing marketing strategies, ROI analysis, linear and non-linear media buying, and on-site event planning and execution. Debbie's passion is to quickly identify unique selling propositions of businesses and connect them with consumers in a meaningful way. Creating marketing messages appropriate to not only the medium (video, audio, social) but also meeting the consumer on their path to purchase is a cornerstone of Debbie's go-to-market strategy.
MORE ABOUT DEBBIE GREEN
Graduate degree educated in communication studies with an emphasis in persuasion, Debbie's natural talent is connecting with others to identify opportunity areas for collaboration that ultimately lead to increased brand awareness and business growth. Due to her most recent experience providing marketing direction and media buying services for a regional 160+ specialty retail store, she has tremendous contacts in a variety of industries throughout six states. That enables her to utilize her network of Preferred Partners to offer customized marketing solutions to business owners, and offer a unique perspective on consumers and their media consumption habits throughout Ohio, Kentucky, West Virginia, Tennessee and Alabama.
Debbie resides and offices in Lexington, Kentucky, but is originally from Overland Park, Kansas. She holds a bachelor's and master's degree from the University of Kansas. She is a proud graduate of Leadership Lexington, a leadership development program offered by Commerce Lexington. Organizations she's volunteered for over the years include the Junior League of Lexington, Kentucky Educational Television, The Carnegie Center for Literacy, Susan G. Komen and God's Pantry.
When she's not helping companies bring their marketing vision to life, she likes to entertain, travel, decorate her new home, and as a complete TV junkie, watch anything from sports to reality shows!