PROMOTIONAL PLANNING
Promotional planning can be one of the most fun parts of building a marketing plan! Identifying customized initiatives to reach your current and potential customers can be tricky but with we'll frame it together by prioritizing impact – potential ROI – and meeting the consumer where they are. For example, is it almost summer vacation season? What products/services do we offer that relate to that time of year? Or, do we offer a gift with purchase instead that relates to travel and vacations? One of the MOST important qualities of a good promotional plan is to be able to put yourself in your customers' or prospects' shoes versus focusing only on what your company has to offer.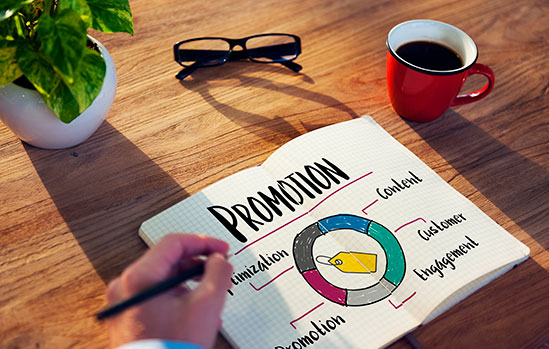 It's also important to realize that promotional planning is a team effort. Key leaders work with our team to collaboratively review past promotions, offers (if applicable), calls to action, metrics and ultimately resulting sales. All of those historical factors must be taken into consideration prior to future planning. Too many times, small business to medium-size business owners simply need a bit of guidance, which ultimately makes the entire planning process less complex and much more enjoyable.
WHY CHOOSE US?
At Bringing In The Green, our goal is to do just that, generate revenue for small to medium-sized businesses. We work with a variety of business categories and seek to fill gaps within an existing marketing or sales department. Our specialty is designing customized marketing plans to meet specific company objectives.  We specialize in strategic media planning & buying, promotional & event planning with execution, and targeted creative messaging strategies.